Raspberry Pi still in shortage but alternative "Pi" always there
5 min read
Raspberry Pi still in shortage but alternative "Pi" always there
Raspberry Pi still in shortage but alternative "Pi" always there.
In April Raspberry Pi founder Eben Upton confirmed in News : The output of Raspberry Pi had been deeply affected by the shortage of various chips.
Chip shortage caused wide influence on various industries, which reply on various chips.
Half year passed, but the situation keeps unchanged, still a tough issue for many companies. 
As the price of Raspberry pi in market has soared too much, the cost-rising is another issue, which may make a company unprofitable. 
Even you could accept such high prices as above lists, but the supply is still unstable and not guaranteed.
For a product manager or project leaders, an alternative solution should be always a must even one product or supply is sufficient any time.
---
Official prices of Raspberry Pi 4
Raspberry Pi 4 Model B was released at the end of June 2019
Processor was upgraded to 1.5GHz Broadcom BCM2711 (quad-core Cortex-A72)
The onboard memory capacity was increased to 1/2/4GB, and the Bluetooth was upgraded to 5.0
2 USB2.0 ports and 2 USB3.0 ports
power supply also uses a newer USB-C port.
Different models
1GB model:  $35
2GB model:  $45
4GB model:  $45
On February 28, the price of the 2GB version will be reduced to $35, and the 1GB version will be gradually discontinued [20] ; the 8GB version will be launched on May 28, priced at $75 .
2GB model:  $35
8GB model:  $75
---
Is there similar products or "Pi" can be an alternative solution?
The answer is "YES" definitely.
Many technology companies have been copying "ideas" from Raspberry Pi after First generation Raspberry pi was released in 2012.
Credit-card size
Low power consumption
Rich interfaces
Wired and Wireless networking
Supported by many Linux
Low price
Orange Pi, NanoPi, Banana Pi…..
Chinese companies produced huge quantity various "Pis" in the past decade, such as Banana Pi, Orange Pi, Rock64, NanoPi,……
However, some Pis disappeared forever after strong competition, Orange Pi and NanoPi rank top 2 in Chinese "Pis".
 You can go to Aliexpress.com to find them. 
For example,  this Orange Pi 3 LTS is only US$35 now:
2G Flash memory
8G EMMC
HDMI
WIFI+BT5.0
CPU: AllWinner H6 SoC
Android 9.0/ Ubuntu/ Debian OS
Orange Pi is not so perfect as what you expect on Raspberry Pi, but good enough for general uses. 
However, 2 issues you may need to pay attention:
Firmware: Official firmware still need to improve, but you can use third-party firmware instead, like ARMBIAN.  ARMBIAN firmware is much better than official one.
Accessories: not much as Raspberry Pi's.
Community contribution:  The community scale is smaller comparing to Raspberry Pi's
Hence, Orange Pi is still worth to try, especially not expensive.
---
Other alternatives: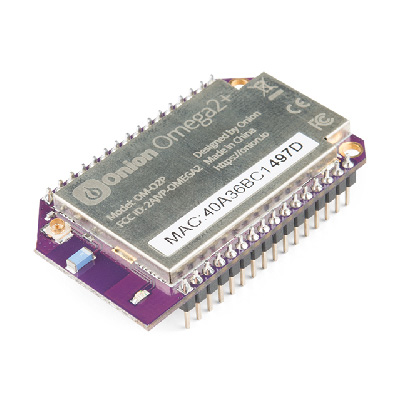 For $13, the Omega2+ is the cheapest IoT SBC device you can find here
. It runs the LEDE (Linux Embedded Development Environment) Linux system – an OpenWRT -based distribution.
Its components, cost and flexibility make it perfect for almost any type of IoT application, thanks to running a custom Linux system.
MT7688SoC
2.4 GHz IEEE 802.11 b/g/n WiFi
128MB DDR2 RAM
32MB on-board flash storage
MicroSD Slot
USB 2.0
12 GPIO Pins
This is a very unique and interesting alternative to the Raspberry Pi from NVIDIA for only $99 . Yes, it's not a device that everyone can take full advantage of – it's just for a certain group of geeks or developers.
NVIDIA explains it using the following use case:
The NVIDIA® Jetson Nano™ Developer Kit is a small, powerful computer that lets you run multiple neural networks in parallel for applications like image classification, object detection, image segmentation, and speech processing. All on an easy-to-use platform that runs on just 5 watts.
nvidia
So basically, if you're working on AI or deep learning, you can take advantage of the development equipment. In case you're curious, a production compute module for the device will arrive in July 2019.
key parameter:
CPU: Quad-core ARM A57 @ 1.43 GHz
GPU: 128-core Maxwell
RAM: 4 GB 64-bit LPDDR4 25.6 GB/s
Display: HDMI 2.0
4 x USB 3.0 and eDP 1.4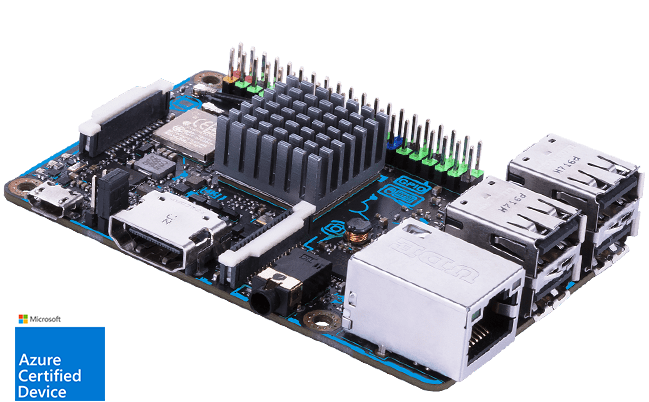 The ASUS Tinker Board S isn't an affordable Raspberry Pi replacement for most people , but it's a strong alternative. 
It features the same 40-pin connector you'd normally find on a standard Raspberry Pi 3, but offers a powerful processor and GPU. Likewise, the Tinker Board S happens to be the same size as a standard Raspberry Pi 3.
The main highlight of this board is the presence of the 16 GB eMMC (in layman's terms, it has an SSD-like storage unit on the board to make it work faster.).
Rockchip Quad-Core RK3288 processor
2 GB DDR3 RAM
Integrated Graphics Processor
ARM® Mali™-T764 GPU
16GB eMMC
MicroSD Card Slot
802.11 b/g/n, Bluetooth V4.0 + EDR
USB 2.0
28 GPIO pins
HDMI Interface
For the same price as you might want from a Raspberry Pi 3 B+, ​​you'll get a faster processor and double the memory on the Rock64 Media Board. 
4 x ARM Cortex A53 cores @ 1.5 GHz
ARM Mali 450 MP2 GPU
LPDDR3 RAM (up to 4GB)
Gigabit Ethernet
Micro SD Slot
eMMC module slot
SPI Flash 128Mbit
4K digital video out
2x USB 2.0 Host
1x USB 3.0 Host
PI-2 bus
PI-P5+ bus
IR R/X port
Real Time Clock (RTC) port
Power Over Ethernet (POE) (when using optional HAT module)
A/V jack
Power, Reset and Recovery buttons
3.5mm barrel power (5V 3A) port
The Odroid-XU4 is a perfect Raspberry Pi replacement if you have room to slightly bump up your budget ($80-$100 or even lower, depending on the storage capacity).
Samsung Exynos 5422 Octa ARM Cortex™-A15 Quad 2Ghz and Cortex™-A7 Quad 1.3GHz CPUs
2Gbyte LPDDR3 RAM
GPU: Mali-T628 MP6
USB 3.0
HDMI 1.4a
eMMC 5.0 module socket
MicroSD Card Slot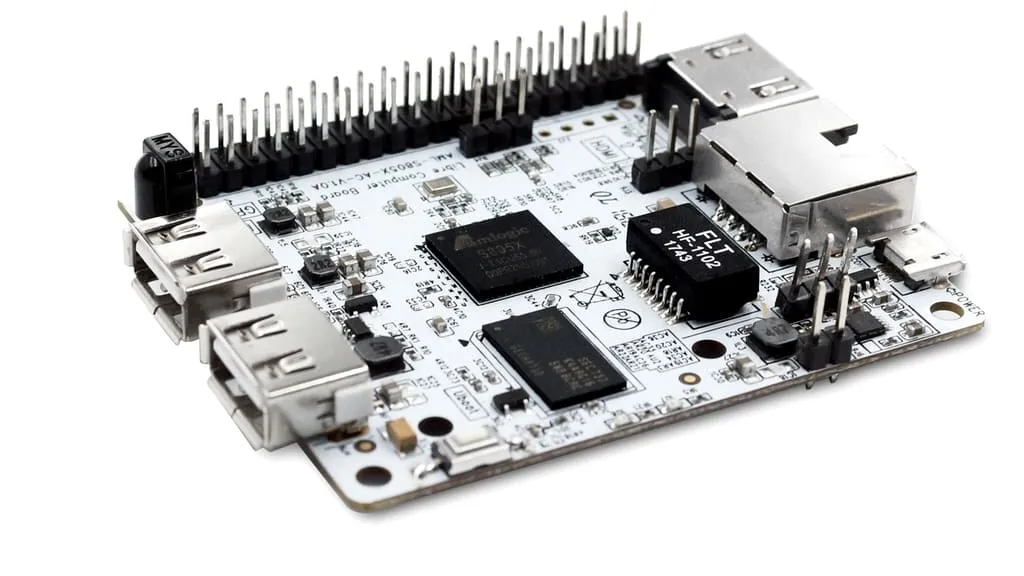 If you spend more than a Raspberry Pi, you get double the memory and HDMI 2.0, which could be a perfect fit. 
Amlogic S905X SoC
2GB DDR3 SDRAM
USB 2.0
HDMI 2.0
microUSB
MicroSD Card Slot
eMMC Interface
It comes with 8G eMMC – the main highlight of the Raspberry Pi replacement. So it costs $60.
The presence of the HDMI interface makes it capable of 4K. In addition to this, Banana Pi provides a wider variety of open source SBCs as an alternative to the Raspberry Pi.
key parameter:
1.2 Ghz Quad-Core ARM Cortex A53 64-Bit Processor-R18
2GB DDR3 SDRAM
8GB eMMC
WiFi & Bluetooth
USB 2.0
HDMI
The VIM 2 by Khadas is the latest single board computer, so you can get Bluetooth 5.0 support on the board. Its prices range from a base model of $99 to a cap of $140 .
The base model includes 2 GB RAM, 16 GB eMMC, and Bluetooth 4.1. However, the Pro/Max version includes Bluetooth 5.0, more RAM, and more eMMC storage.
Amlogic S912 1.5GHz 64-bit Octa-Core CPU
T820MP3 GPU
Up to 3 GB DDR4 RAM
Up to 64 GB eMMC
Bluetooth 5.0 (Pro/Max)
Bluetooth 4.1 (Basic)
HDMI 2.0a
WiFi
---
At the end:
More than 46 million Raspberry Pis are sold to all over world in past ten years.
From hobby devices to industrial purposes, Raspberry Pi provides us the DIY chance. 
We still wish Raspberry Pi will back to normal stock with official price near soon.
However, you may have fun to try difference "Pi". Good Luck!
---